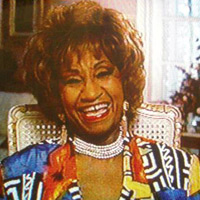 Miguel Gonzalez-Pando conducted a series of one-on- one interviews with prominent Cuban exiles; these became the foundation of The Cuban Living History Project. The interviews were later edited for three video publications, Y Los Quiero Conocer (And I Want to Meet Them), Calle Ocho: Cuban Exiles Look at Themselves, and Ni Patria Ni Amo (Neither Motherland not Master). This took as its subject the exile opposition to the Castro government and used interviews from leaders of the exile community.
Just prior to his death, permission was given to use many of his interviews for the production The Children of Pedro Pan, (1999) produced by WPBT, Channel 2.
Miguel's assistant, Mr. Raimundo Rey has transferred the collection of over 400 tapes, in differing formats to VHS format. This collection is catalogued and made available for public use in the Special Collections Department. In addition to the tapes, Special Collections also received copies of the books, plays, documentaries, and newspaper commentaries written by Miguel Gonzalez-Pando. 430 video tapes.
Past events: Centro Cultural Cubano de Nueva York Presents: Cuban Cinema Cycle: Y los quiero conocer