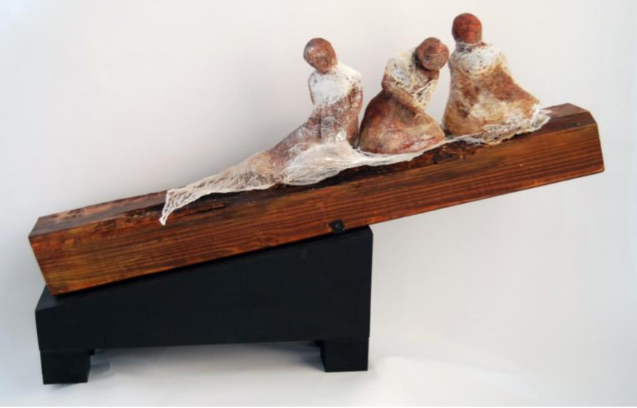 Balancing Act
Sculpture
My name is Maruchi Carmona. I am a multidisciplinary artist from Miami, Florida. My mixed media ceramic sculptures are made in a self-taught technique that I have used for many years. I used self-dry clay to start the piece then adding paper, textiles and other materials without using a kiln or glazed pigments. The intermingled of noted materials achieve the texture and by using acrylics to paint them the color I want. Finally, a sealer is applied to preserve it.
There are Women through history that have made a mark in all our lives. I have made a series of women sculptures in above mentioned technique to represent a woman that have made a difference in my life.
The attached PDF showcases 4 of 6 pieces presented at "19" Exhibition at the Green Library.