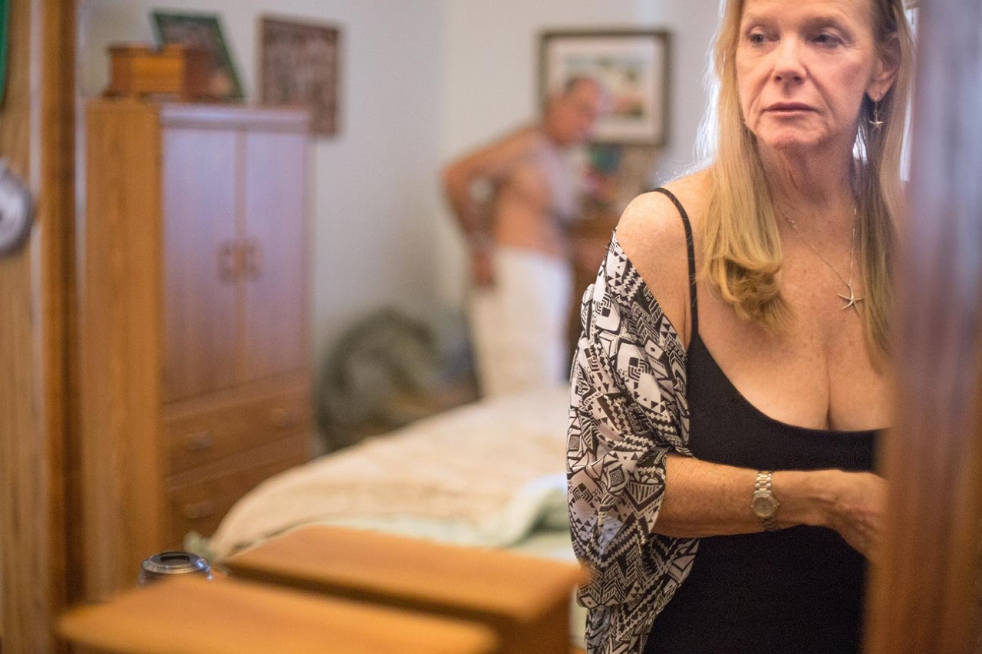 Digital C Prints
Photography
The artist examines the evidence of physical collapse that comes with age, utilizing the conflict of ideas and the anti-aesthetic attitude of undiluted photography. Her focus is on the exchange between photographer and subject and the relationship between viewer and viewed. These ideas are expressed visually by facing the past with a direct gaze at life, where the present is overwritten by the past.
Through her work, Deborah is exploring the memories of youth, age and the essence of the male-female intimacy as it relates to the changes observed in a vulnerable yet inevitable time of life. Addressing the changes observed, in the bodies, in the relationships and in the cultural perception of beauty and aging, dictates the choices she makes in the work.
Deborah Alley resides in South Florida and in 2018 earned her BFA in Photography and Art History from Florida International University.