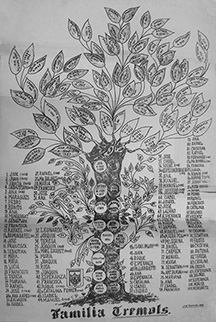 The online Enrique Hurtado de Mendoza Collection of Cuban Genealogy is now available at the Digital Library of the Caribbean (dLOC).
The Enrique Hurtado de Mendoza Collections is a unique research collection at the Green Library at Florida International University.
FIU Libraries has acquired this collection of thousands of books, handwritten and typed letters, photos and other primary documents relating to Cuba and Cuban genealogy, collected over four decades by Felix Enrique Hurtado de Mendoza.
The Enrique Hurtado de Mendoza Collection includes rare 17th and 18th century books, long out-of-print publications and periodicals that few, if any, U.S. libraries hold in their catalogs. Additionally, thousands of unpublished family genealogies and manuscripts make this collection particularly significant.
This is an extraordinary addition to our collection," said Laura Probst, former FIU Dean of Libraries. "We are proud to be the custodians of this rich collection of the family and cultural history of Cuba and its diaspora. Our long-term vision is to create a public Center for Cuban Genealogy, but need support from the community to make this a reality."
"Among the surprises we found are hundreds of sacramental and civil documents, unpublished Archive of the Indies records and beautiful old photographs of Cuban families," said Lourdes del Pino, a Cuban Genealogy Club member who has volunteered to help organize the collection.
The collection, which also contains genealogy books for countries in North, Central and South America, as well as Spain, France, Italy and other European countries, came to FIU in 200 boxes. It will facilitate historical, genealogical and anthropological research of Hispanic America, including Spanish Florida and Spain.
"Florida was the first European colony in what is today the United States," del Pino said. "What better place to have such a rich collection of Hispanic genealogy and history books for research than here?"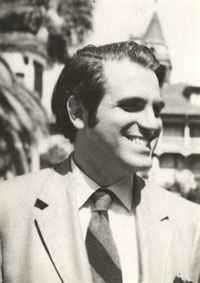 Born in Cuba, Hurtado graduated with a law degree from the University of Havana. For 20 years, he worked for the Organization of American States, serving as a liaison officer between the OAS's Regional Office in Geneva, Switzerland, and other international organizations with headquarters located throughout Europe.
Hurtado always kept his genealogy books close to him, according to his niece, Lourdes Weider. "He left Cuba in 1960, but he was never able to heal from the pain of leaving his land. The books helped him fill the gap in his heart."
Mrs. Weider said that Hurtado always wanted to make the books and manuscripts available for the Cuban community in South Florida, but under the condition that these valuable research tools would be kept together, and at Florida International University.
Books from the collection can be viewed in our Library Catalog.
With your help, we will reach our goal of raising $500,000 to hire staff and purchase equipment to preserve, organize and catalog these newly-acquired research materials.
Individuals, corporations or organizations interested in donating to make the collection available to the public may:
Mail a check:
payable to FIU Foundation to:
Patricia Villasuso
Florida International University,
11200 S.W. 8th St., GL830,
Miami, FL 33199
Donate by phone:
Call Patricia Villasuso at (305) 348-2461
FIU Foundation is a 501(c)(3) charity and your gift may be tax-deductible. You will receive an acknowledgment by mail.
Thank you for supporting FIU!