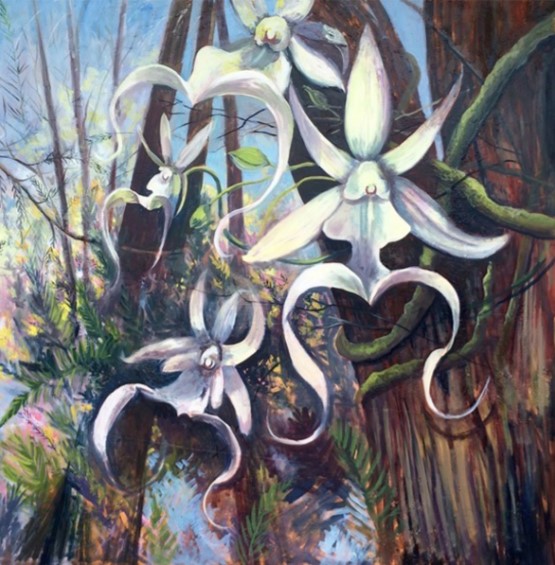 Super Ghost Orchids
Oil on canvas
60" x 60"
Super Ghost Orchids is an oil painting that was created for a solo centennial celebration of our national parks, first exhibited at Big Cypress National Preserve. It has been exhibited at an FIU Alumni Exhibition and displayed in the office of President Mark B. Rosenberg. The painting was inspired by a trip to to Audubon's Corkscrew Swamp Sanctuary. Discovered in 2007, these Super Ghost flowers bloom for about 1.5 to 2 weeks, and are found perched fifty feet high above the forest canopy, in an old growth cypress tree. Considering the size of these orchids, a large canvas was selected. White orchids signify innocence, elegance and beauty, also representing the beauty and strength of our planet.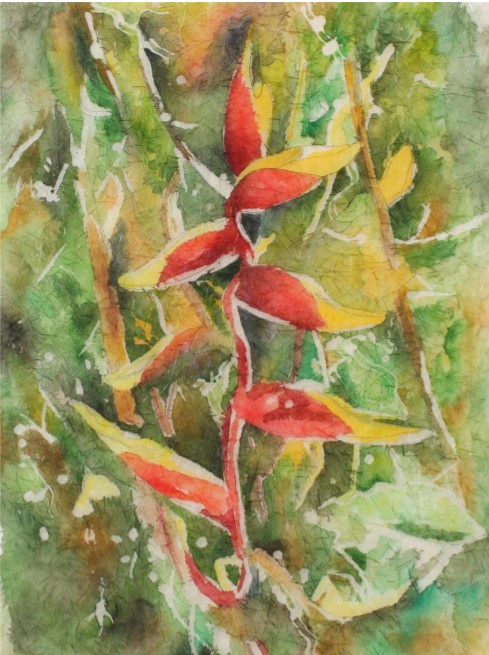 Click here to continue to the next artist, Rosie Brown.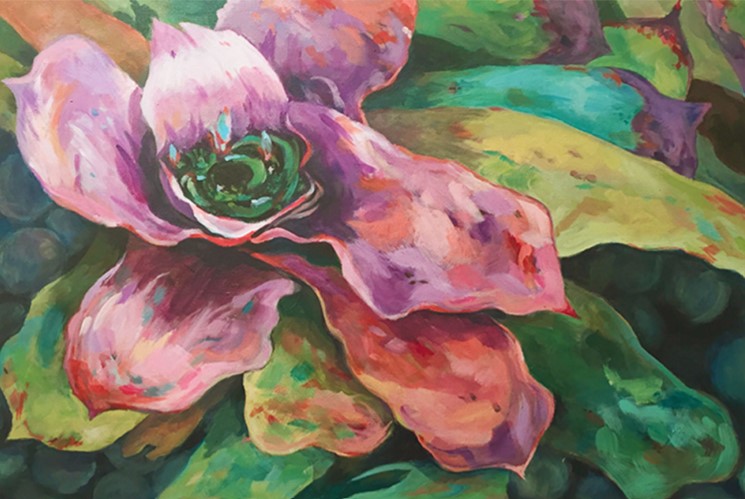 Click here to continue to the previous artist, Marge Feldman.