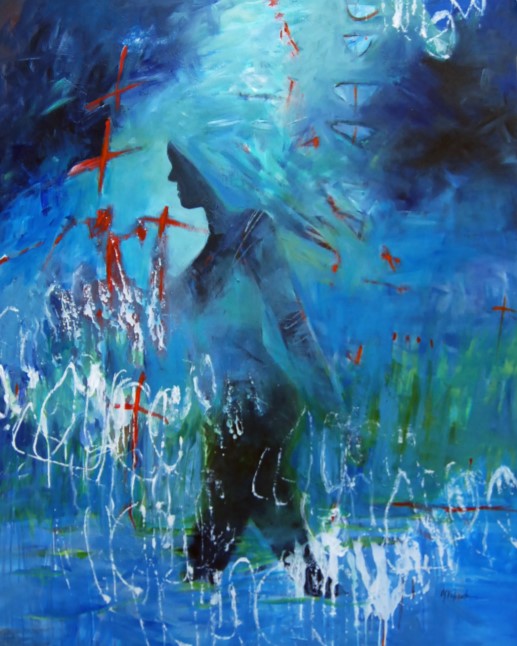 Blue Planet
Acrylic on canvas
60 x 48
Seeing from space our planet has been described as the "Blue Planet". Human relationship to the health of the earth is like a mother and child; we are totally dependent on the earth health for our own survival. Humans have contaminated our Mother Earth to the point that its health and its beauty may soon be lost. This painting reflects the "bleeding cracks" pollution has made on our environment with the hope to increase awareness and action to reverse the trend we are seeing.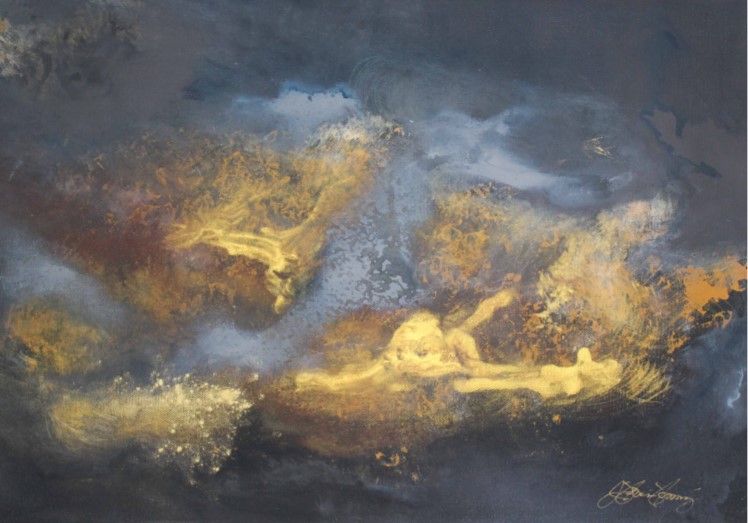 Click here to continue to the next artist, Josie Rovira Ramirez.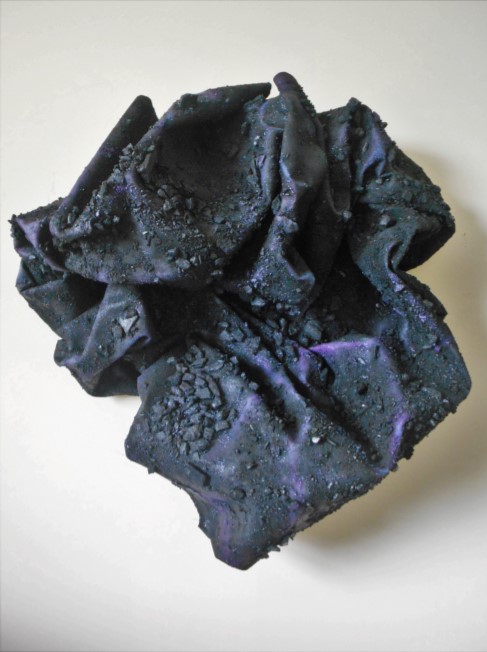 Click here to continue to the previous artist, Yasmin Khalaf.